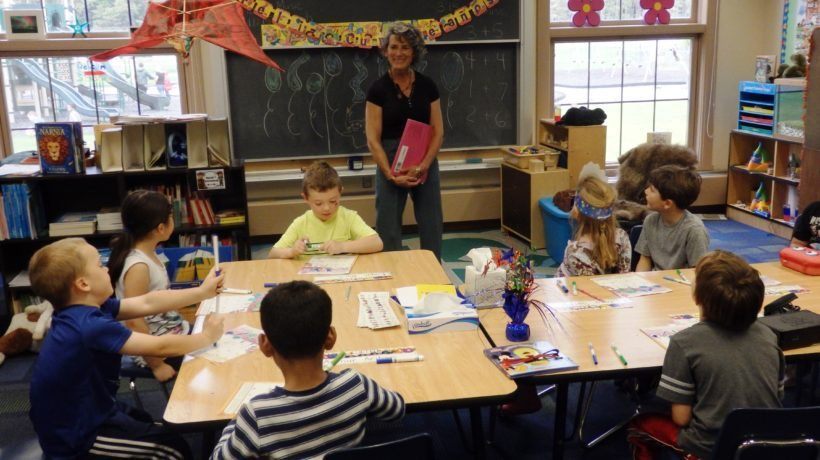 The 20th century education system was not made with the knowledge of the developing brain, so when we think about the fact that learning is a brain function and we have an education system that didn't have access to this critical knowledge, the question becomes: Do we have the will to create an education system that's informed by it.?
We have kept aside the stereotypical thinking that says the brain maturation is largely completed by the age of 6, but studies have suggested that our brains are malleable and continue to change in the 20s as well. This has deep implications for learning throughout the school years.
Because our neural tissues change in response to our environment, our experiences, and our relationships, a juvenile kid who faces constant hardships at home, for example, would regularly retreat into "fight or flight" mode to protect themselves from violence or abuse. Over time, the brain's circuit system rearranges, favoring violent or nervous tendencies at the cost of cognition, reasoning, and memory. These kids are also more probable to be placed in special education programs, be held back a grade, and have behavioral issues at school as well.
The venomous stress and anxieties could inhibit the learning process, contrary to that, positive and supportive learning environments aid the students in their learning process. Kids would definitely want someone to shield them from all these negativities and a trusting relationship with an adult- a teacher or counselor could save them from all these atrocities.
Despite the negative experiences in the lives of a student, the brain is still malleable and could possibly develop to work with full potential, later on in life. According to a report, having at least one adult in a kid's life that provides a stable, caring and supportive relationship is one of the strongest ways to develop flexibility.
What schools could do to make a learner friendly classroom
Science suggests that the brain needs warmth and safety to function and grow. A positive state of emotion could foster a better learning environment than a negative one, there are few ways that schools could shift better to provide these positive states.
Grab the Opportunity: Because of the duration of time children spend there, schools have an incredible chance to shape the rising brains of their students. Strong, long-lasting relationships between grown-ups and children in schools could dominate over the persistent negative experiences, leading a developing brain to learn and acquire more complex skills.
Embrace the variability: Our brains do not mature on specifically regulated schedules, kids throughout their scholastic life show different levels of development in their cognitive, social and emotional development. Personalization is understanding where each kid is growing in its respective fields.
Including practices that supports belonging and safety: We now know that when schools are safe, supportive places that assert individual identity, then it creates a path for belonging for every student, and deliberately build strong, long-lasting relationships, they open the opportunity for greater academic learning because our brains are more receptive and open to learning in safer environments.
Teachers could start the day by increasing engagement with students by introducing activities like, welcoming the students at the door and talking to them apart from the scholastic activities. In order to feel involved in a discussion every student should be a part of the conversation and teachers should make sure that every kid does feel a part. For example teachers could talk about the child photo contest, this is relevant and many students would take part in the discussion as it is non-scholastic.
It should be noted, however, that for years, great teachers have been doing things in classrooms that symbolizes what the science now confirms. To summarize: Relationships matter deeply, learning happens when the brain feels safe and supported, and no child is a lost cause.
Tags:
child photo contest